Trending Styles In Handbags Fall 220
Autumn is just around the corner! As leaves change color, temperatures drop, and the season changes, it's time to trade out your summer handbags for new fall fashions. This fall has a lot in store as far as trending options for your favorite accessory. From box purses to quilted bags to vintage coin purses and extra-large totes, these 11 Fall 2020 handbag styles are sure to give you inspiration.
1. Structured Top Handle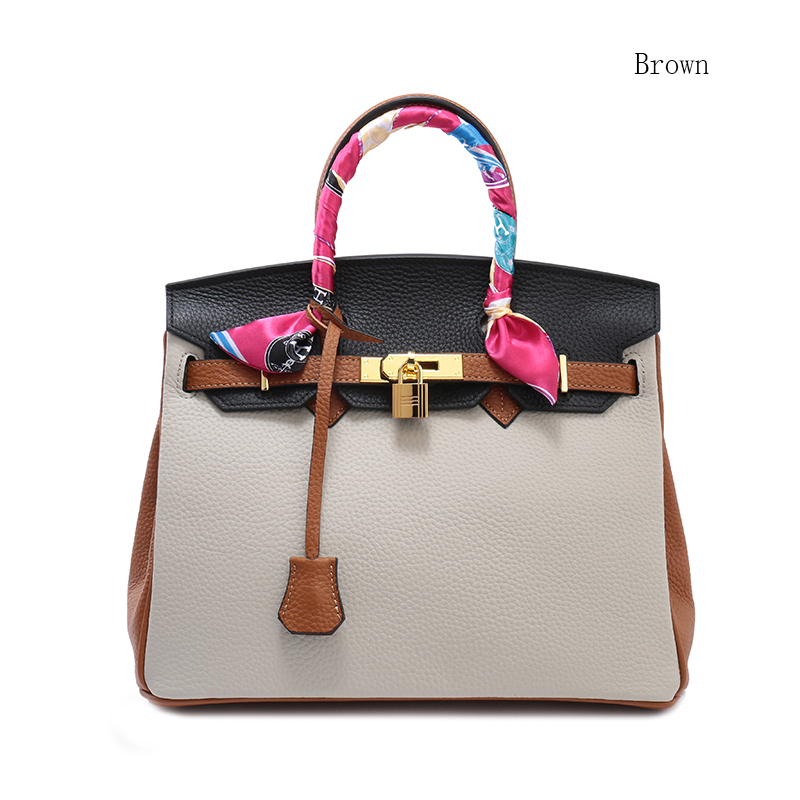 Blakely 25 Leather Handbak
Shoulder strap bags and crossbody purses are two trends being replaced with a new style: the structured top handle bag. These handbags are a larger version of the pocketbook trend that can function both as a handbag and a briefcase because of their sturdy and reliable structure. If you're not into dainty designs and want to make a statement, a structured top handle bag is a great choice
2. Hard Shell/Box
Another structured option, the hard shell or box purse, is now trending. There are dozens of unique hard-case styles in every color you can think of, as well as true statement pieces such as a completely clear box purse. For some contrast, you'll want to pair your hard shell purse with a feminine outfit.
3. Padded Faux Leather
Coming in a variety of sizes from micro-purses to oversized totes, the padded faux leather handbag is quickly gaining traction as one of the biggest Fall 2020 handbag styles. Plus, you'll love the extra-plush, soft feel of these fashionable bags.
4. Quilted
Who doesn't love a warm and cozy quilt as temperatures drop in the fall? Now, leather designs with seams that resemble comfortable quilts are all the rage for the upcoming season. Available in various sizes and colors, this Fall 2020 handbag trend is perfect for anyone and everyone. The gorgeous quilted Monarch Bag here at Accents Reign is a wonderful option if you're a fan of this style.
5. Thick Chain Links
If you want a handbag that can be both elegant and edgy, pick one with a chain strap! The metal accent can be dressed up or down depending on your outfit for a one-of-a-kind ensemble, and this fall, it's the chunkier the chain, the better! But you don't have to stick with gold--choose a white chain for eye-catching contrast, or a bright color if you're looking for a truly striking accessory.
6. Croc-Embossed
Go big or go home! An extra-large tote is the perfect carryall for any girl on the go. We love multifunctional accessories here at Accents Reign, and an XL tote absolutely fits the bill! Fit everything you need and more into this bag; you'll never have to worry about picking and choosing items to keep in your purse!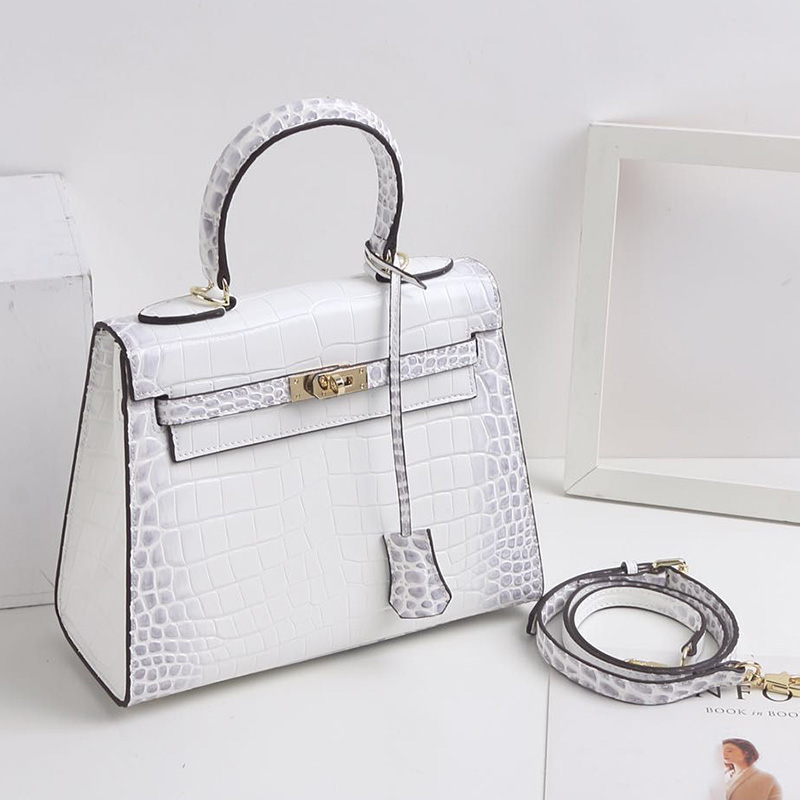 Kelly 28 Crocodile Embossed Leather Handbag